COMPANY
OVERVIEW
Setsu Precision Technology (M) Sdn Bhd is a Leading Precision Machine Shop in Malaysia with significant global presence since 1997. Setsu specialises in high speed Computer Numerical Control (CNC) Milling and Turning on a wide array of material, ranging from metal to engineering plastics.
Setsu has a sizable team of competent professionals to cope with its vast production. Armed with adequate industry knowledge, the leading industry insiders in Setsu work hand-in-hand to transform machining parts into their planned sizes and shapes. The diligence and teamwork among the comrades promise results that are beyond excellence.
In the bid to optimise its operation so as clients are better served, Setsu embraces technology and never cease to incorporate cutting edge technology into its production. The advanced production methods in Setsu have along the years of its operation satisfied countless clients, allowing it to earn brilliant reputations.
Setsu operates upon the foundation of its distinctive philosophy, which is to offer top-tier products at competitive prices with on-time delivery, at all times. This philosophy serves as a guideline and a driving force which encourage the company towards greater accomplishments. It is also with this philosophy that Setsu has achieved some of the highest appraisals and prestigious awards in the industry.
VISION
Our Vision is to be a Leading Global Technical Corporation, Distinguished by the Quality and Precision of its Products.
MISSION
Setsu mission is to deliver value to our customers and shareholders by providing world-class technical solutions built on:
A preferred provider of technical services, integrated systems solution and precision products
A diverse team of highly trained and talented professionals
An employer of choice, fostering a culture that values Dedication, Respect and Continuous Improvement
A company that always focuses on customer satisfaction with uncompromising integrity.
"Right People,
High Precision,
Great Success"
SERVICING
INDUSTRIES
We are pleased to serve customers from a multitude of industries, offering top-notch products that are believed to be able to contribute greatly towards their business growths. The broad range of industries that we serve includes the followings:
Machine and Equipment Builders

5-Axis CNC Tool Grinder Machines
Scientific Equipments
Rescue Equipment
Paper & Printing Machines
Meat & Poultry Processing Machines
Irrigation Machines

Custom / Industrial Automated Equipment
Energy
Aerospace Non-Military
Semi-Conductor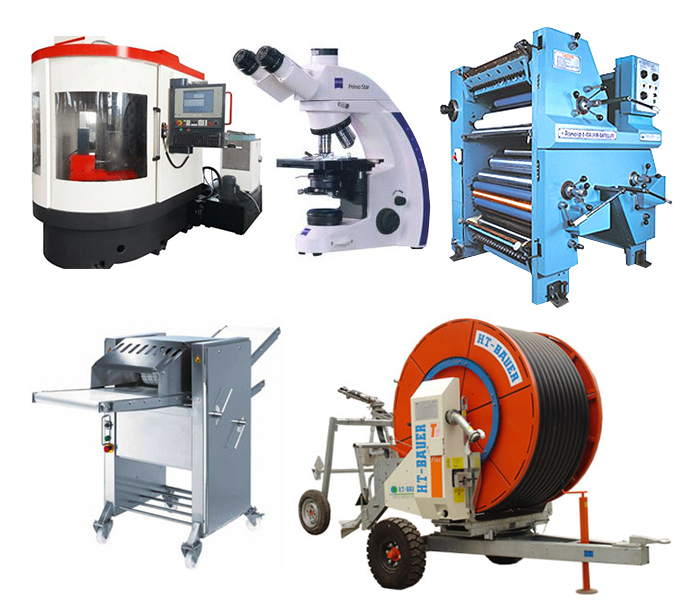 OUR
NETWORK
With a goal to provide worldwide services, we at Setsu continuously work on expanding our network and building sustainable synergies with our clients around the globe.
Our continuous efforts in filling the market with goods of the highest standard have enabled us to mark our presence in several countries today. The countries mentioned are as listed below:
Australia
Singapore
China
Holland
Sweden
India
Thailand
Ireland
USA
Japan
UK
Taiwan
MILESTONES
Year
Description
2020

Setsu integrated ISO 9001:2015; ISO14001:2015 and ISO45001:2018 certification

2019

Setsu upgraded OHSAS 18001:2007 to ISO 45001:2018 certification.
Setsu will upgrade OHSAS 18001:2007 to ISO 45001:2018 certification.
Setsu will integrate ISO 9001:2015; ISO 14001:2015 and ISO 45001:2018 certification system.

2018

Setsu has been certified for BS OHSAS 18001.
Setsu won the Lean Creanova 2018 organized by Malaysian Productivity Corporation.

Further improvement of higher precision machines has been introduced by purchasing :

1 unit of Cylindrical Grinding.
1 unit of Wire Cut Machines .
2 units of CNC Milling Machines.

2017
June 2017, Setsu have been certified for ISO9001:2015
The following machines was bought to increase further the capabilities of our production :

1 unit of Accutex CNC Wire Cut Machine.
3 units of Chevalier High Performance Vertical Machine.
1 unit of Double Column CNC Machining Center.
1 unit of Co-ordinate Measuring Machine.
1 unit of Trident CNC Milling Machine

2015
In line with our expansion plan, in Nov '15 Setsu relocated to Kawasan Perindustrian Sungai Puloh, Klang, Selangor, with a plant size of about 22,000 square feet.
2013
Setsu embarked and successfully implemented the use of ERP system throughout the organization. The implementation has transformed Setsu from a manual operation plant to an efficient automation plant.
2012
Setsu has been recertified for ISO 9001: 2008 in June 2012
2011
Setsu won the Productivity Award from Malaysia Productivity Corporation under Category 1.
2010
Ventured in CNC Miling and lathe Machine with 4 Axis.
2008
Setsu has been certified for ISO 9001:2000 by TUV in June 2008.
2007
V-PAK Engineering and Hardware Supply Sdn Bhd ewas renamed as Setsu Precision Technology (M) Sdn Bhd due to change of management & further expansion.
2004
Entered global market, components were exported to Australia and Germany.
2002
Asia market ware captured. Precision components ware exported to Japan and Indonesia.
2000
Started operating as a complete modern machine shop due to huge investment in additional CNC Milling, CNC Lathe and CNC EDM machines.
1999
Transformation took place from conventional to CNC operation.
1997
Re-incorporated as a private limited company in Malaysia with 6 conventional machines.
1995
V-PAK Engineering and Harware Supplies was incorporated as a sole proprietor company with 2 workers and 2 machineries.